What is a corset busk?
Posted on
The split busk, or two part busk, was invented by the Victorians. It was at the time a revolution for women because for the first time they were able to put their corsets on un-assisted. There are many types of split busk. The regular 'flexible' busk which is the most widely used and the one with which people are most familiar. These are about 12mm wide on either side, and coated in a white powder coating - this white powder coating, as a matter of interest, has replaced the older plastic coating, as it is more environmentally friendly. In Victorian times of course, all busks were made of uncoated steel.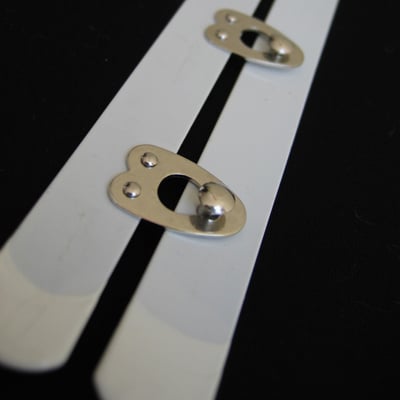 The other types of busk are variously made from galvanised steel or stainless steel. There are wide busks which are an inch wide on either side, conical or tapered busks which are true to the Edwardian period and Spoon Busks which are true to the Victorian period. In modern corsetry, different types of busks can be used for different purposes depending upon design, body type, and effect
Useful Links:
More about corset busks, what they do and how to use them.