What is Coutil?
Posted on
Coutil is a fabric which was especially invented for corsetry back in the 1800's. It was also known, at that time, as "Jean". It is commonly a herringbone weave but it also comes in other forms. The reason coutil is special is because it is a very densly woven fabric which makes it very strong and durable - able to stand up to tension, but can be very smooth and luxurious.
Coutil fabric for corsetry comes in several different 'weights', and also different compositions. The best coutil is 100% cotton or at least a cotton/viscose mix (though some people are allergic to viscose). You can get polyester coutil or polycotton coutil. I do not recommend those as they do not 'breathe' as well as natural fabrics. There is a bit of a myth that the best coutil comes from England. This certainly used to be the case, however, I am sad to report that there are no coutil mills left in England. All coutil is made abroad nowadays, some in India, some in China, and some in Europe. I believe that some coutil is made in America too, although we in the UK do not tend to import from there and many American corset makers prefer the European coutil. You may have heard of 'German coutil'. It is important to use coutil for many reasons. Not only is it the best material to make corsets from, and incomparable to other 'strong' fabrics, but it is also a dying industry. It is expensive because it is a good quality fabric, and we must support the production of coutil, to keep the few mills that are left in Europe open. Many industries use coutil, however, most corsetry components are not made for small production or for fashion, but for the medical industry.
Broche coutil is the heaviest type of coutil available from Sew Curvy, alongside the cotton sateen coutil which I also stock - it's basically the broche without the viscose design. Fine herringbone coutil is the closes substitute to genuine antique coutil and is quite common in Edwardian corsetry. It is very fine but deceptivly strong and therefore suitable for lighter single layer corsets or training corsets - smooth, light and dense. Perfect!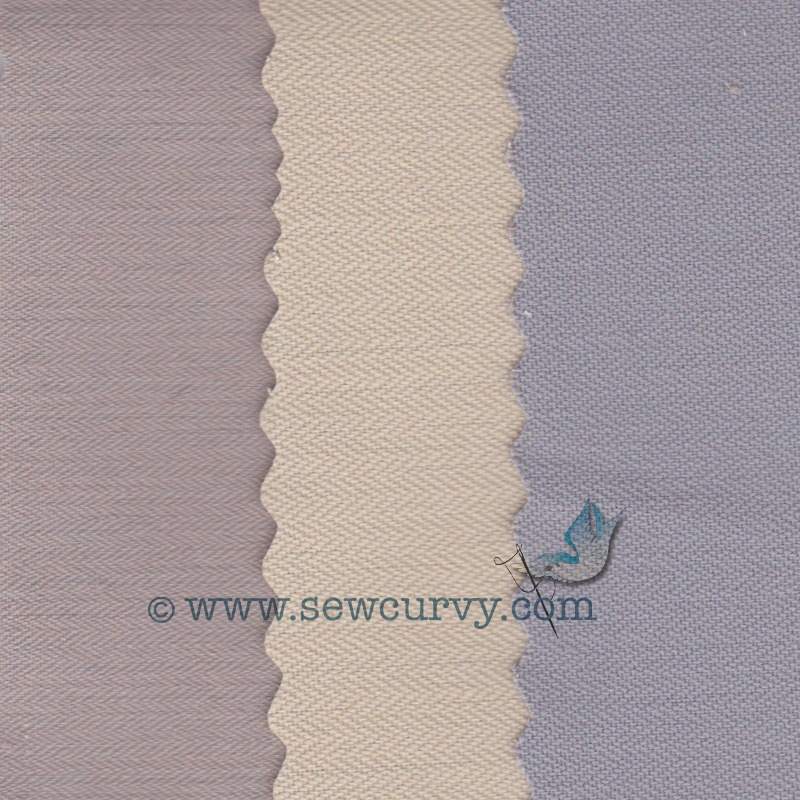 fine herringbone coutil fabric for corset making